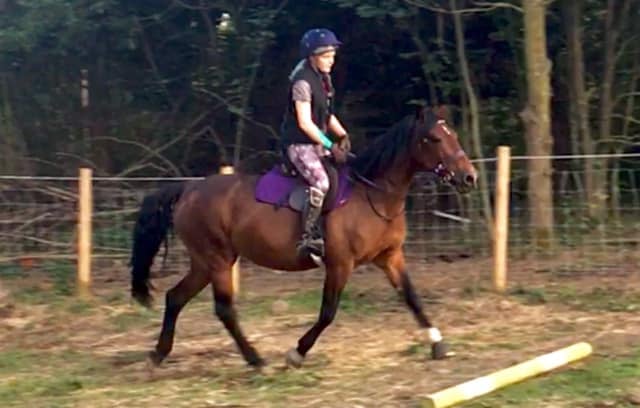 Hello everyone,
My name is Caitlin Padgett and I have been lucky enough to gain a year's sponsorship from Sparkle Pony!
I'm so grateful for this opportunity to improve on myself and my horsemanship. I'm really looking forward to seeing where this year takes me and my ponies.
A bit about me, I'm 22 (23 in a few days, eek!) I'm from South Yorkshire and I also consider myself a para rider. I have two ponies, one is Candy, my 14.1hh mare who is my ridden pony, and Prince who is my 30 year old retiree.
I don't want to go too much into my disability as it's not the most interesting thing about me, but it does affect how I ride. I have Ehlers Danlos Syndrome (EDS for short!) which is a connective tissue disease I was born with. It makes my joints super unstable so I deal with dislocations and subluxations (partial dislocations) on the daily. Obviously this can make riding and working with my horses a little… interesting, but we get by! The biggest issue I'm having at the moment is lack of feeling and use of my legs- So I'm hoping to work with Sadie on ways to communicate with Candy that works for both of us.
My shift in mindset came about with a very very special young boy, Bellamy. He had a very hard time before he came to me, all conventional methods had been tried to back him and it had left him very damaged, even beyond the realm of ridden work. It was looking to find ways of helping his mental recovery after he recovered physically, that lead me to clicker training and positive reinforcement. Bellamy completely turned everything I knew on it's head, and brought me into a whole new world of communication and understanding. In the end I did decide riding wasn't for him, as after extensive training he was still letting me know that he wasn't comfortable, and with how much he had given me already, I knew that he owed me nothing and I owed him everything. So he stayed with me as a playmate, we learned many things, straightness training, targeting and fun games to do with spook-busting, and most interestingly, he actually managed to learn a few colours and was able to pick them out when I asked. Sadly I lost my love to tumours in May this year, but I believe he was sent to me for a reason, and that he was too good for this world. I continue to do all that I do in his name. He was so incredibly special.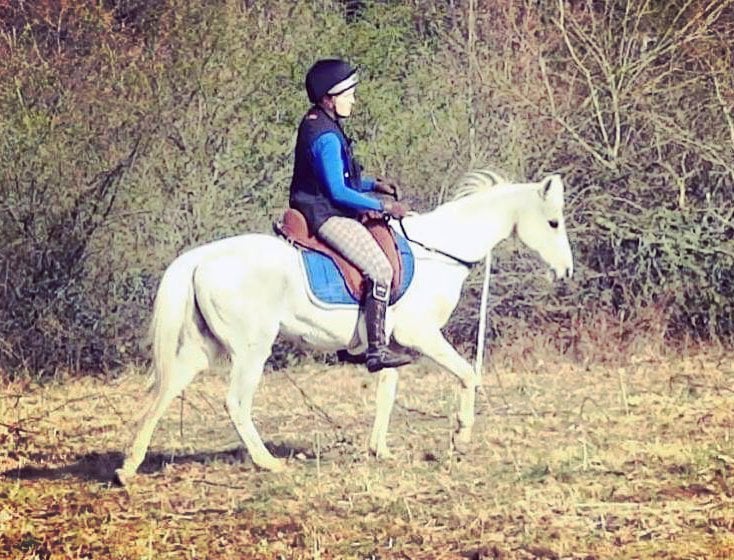 I am really invested in the same values that Sparkle Pony follow and encourage.
I'm all about horse welfare, keeping horses in a natural and ethical way and for those that are ridden, it is extremely important to me that they enjoy what they're doing and are happy with the tack that they wear (as little as possible really!)
Prince was ridden up until recently and he had been bridleless from the beginning of 2018 full time unless hacking for insurance purposes- but I still rode from the neck rein rather than his bridle reins.
Candy has been much more difficult to settle. I've had her for 5 years now and up until recently I hadn't been able to find her a bridle she was totally comfortable in. I ended up fashioning her a double bitless bridle out of a baroque hackamore and some headcollar rings. She found it better but the hackamore was still too strong but she preferred to have the variance of two reins. We have now been lucky enough to be able to transition into a Transcend double bridle and she is coming on in leaps and bounds. I've never seen her as happy to do 'work'. To the point that this morning she was whinnying at me to bring her in to do something!
I like to do a mixture of groundwork and ridden work, so I'm very much looking forwards to expanding my knowledge on techniques and working in a way that benefits my horses both physically and mentally, and obviously spreading the word about Sparkle Pony whilst I do that.
Thank you so much to Sparkle Pony for this opportunity, and thank you to everyone reading for getting this far. I'm really looking forward to everything this year 💗